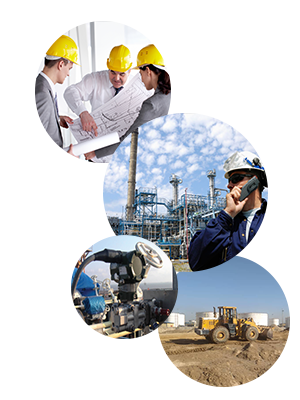 Arike Gostaran Farayand Co Ltd. (AGF) is an EPC contractor company that started its activity in the fields of Industrial Automation and Instrumentation in 2007. since then it has been honored to help customers in the fields of Oil, Gas, Petrochemical, Mining, Steel and Power along with consultation, supplying equipment, Construction, installation, commissioning and training.

Since our debut, we continuously develop and improve our knowledge and experience and we are now recognized as a R&D-oriented company with having strong sales engineering team, and we are pioneer of reliable engineering solutions and system integration.

AGF field of activities: Instrumentation, Control Systems, Automated Valves, Analyzers (GC, CEMS, SWAS), HIPPS, Metering Systems, Tank Gauging systems, Diesel Generators, Construction Services, Maintenance & Repair Services, Commissioning & Installation and Staff Training with precise engineering and supervision based on modern technology.

Our company is active in local and worldwide market with excellent engineering experiences and supplying equipment at reasonable prices. AGF accompanies their customers from the beginning of the project up to the end, with the advantage of experienced engineers and Machineries.
Given that this company holds a Contractor Qualification Certificate, it has the capability to undertake all EPC projects, including design, procurement, construction, installation, and commissioning. Furthermore, the company possesses sites and workshops equipped with heavy machinery and necessary equipment for EPC services, allowing for the provision of the aforementioned services in specific special economic zones like Bandar Abbas, Asaluyeh, and more.
We put effort into gathering the best engineering and implementation methods and supplying high-precision equipment. We bring our customers the best solutions based on the edge of technology with longer guarantees, shorter delivery time and lower costs.